As a specialty components manufacturer, we choose to take on the complex challenges that come with high-reliability, high-temperature, high-performance, and high-frequency solutions for industries and applications where failure is not an option.
To tackle these challenges, at our US-based manufacturing facilities we adhere to the highest military-grade quality and reliability standards so that our components are qualified for use in even the most sophisticated and secure military and aerospace applications. As a result, we have decades of experience developing RF and microwave components that meet the rigorous requirements of military and aerospace applications.
High-Reliability Passive Components for Failsafe Operations
Whether you need a fairly standard capacitor for a radio used in a tank, a specialty capacitor for a detonator application, or an EMI filter for a sensitive military communication device, we can supply the exact high-reliability component you need. This is because beyond the catalog components we supply, we also work with customers to develop a range of multilayer ceramic, single-layer, and precision variable capacitors as well as an array of EMI filters using a variety of standard materials or our proprietary ceramics. This even includes expertise in developing discoidals and planar arrays for multi-way EMI filter circuits that have the mechanical precision and electrical accuracy to withstand even the most rigorous of electrical specifications.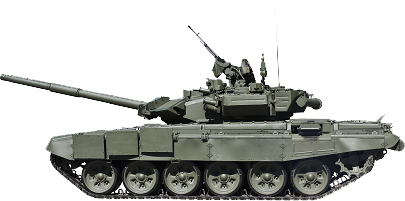 At a basic level, we build all our catalog and custom passive components to MIL-STD-883, a standard that "establishes uniform methods, controls, and procedures for testing microelectronic devices suitable for use within military and aerospace electronic systems." We also hold the internationally recognized qualification for surface mount ceramic capacitors tested in accordance with the requirements of IECQ-CECC QC32100 as well as a variety of other quality certificates and approvals.
For our high-reliability capacitors, we go above and beyond these quality standards and ensure components are burned in at elevated voltage and temperature levels and are 100 percent electrically inspected to conform to strict performance criteria.
Testing
We also test our high-reliability components to meet a variety of military standards, including:
MIL-PRF-123

MIL-PRF-55681

MIL-PRF-39014

MIL-PRF-49467

MIL-PRF-49470

MIL-PRF-38534
and can perform all Environmental Group B, Group C, and qualification testing to these referenced military specifications.
High-Performance, High-Quality RF Components from the UHF to Ka Band
At Knowles Precision Devices, we have more than 40 years' experience developing high-performance microwave components for military applications. Therefore, as more applications take advantage of mmWave frequencies, it is a natural transition for us to expand our expertise to supply high-performance components that enable communications at these frequencies as well.
As a result, we can supply customers with high-quality RF components for a wide range of critical military communication applications such as radios that rely on UHF communications, GPS devices operating in the L band, and electronic warfare radars that fall in the X, S, and K bands. We also have the expertise necessary to supply components for wideband applications such as receivers that need to operate across an extremely wide range of bandwidths to pick up and understand signals anywhere from 300MHz to 20GHz and beyond.
For more information on our RF and microwave components, contact our sales team today!